ABOUT RJ'SPRET
Custom Made, Traditional And Luxurious Asian Bridal & Formal Clothes
Rida Jawaad, abbreviated as Rj's Pret, is considered one of the UK's most well-known and best Pakistani dress providers. With the most luxurious collections of ready-to-wear suits and Pakistani Bridal Outfits, Rj's Pret is your premium one-stop shop for all wedding occasions. Our Pakistani bridal dresses will have you covered, whether it is an engagement, Bridal Shower, Mehndi & Haldi, Nikkah, Barat, Shendi, Shanai, or Walima.
We have the best bridal collection and dresses for other family members. Get everything under one roof and delivered to your home.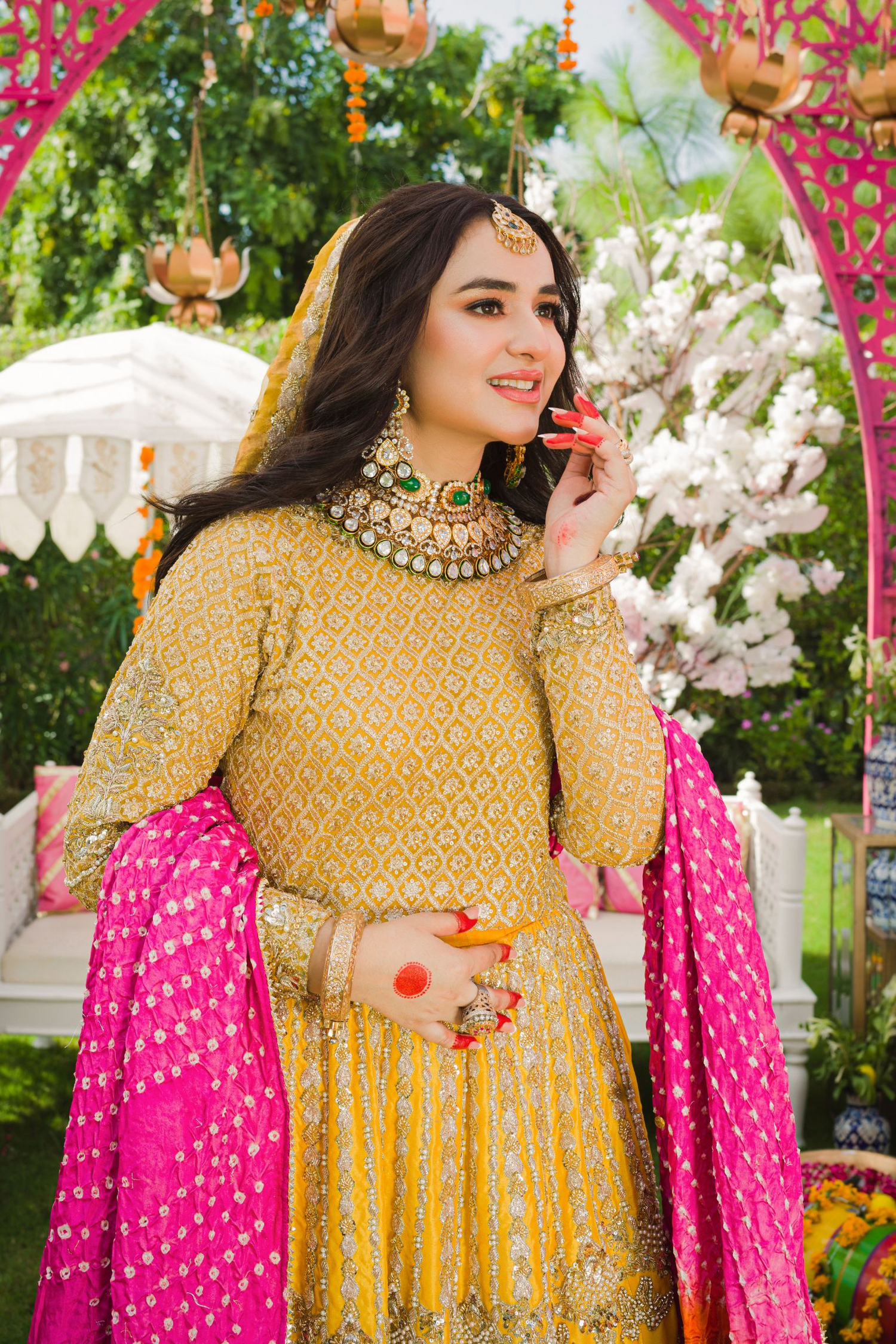 Pakistani Bridal Dresses And Designer Wedding Outfits
Pakistani Bridal Designers are the hidden gem of the fashion industry. It is because Pakistani Bridal Dresses are now one of the most popular choices. Be it an Asian wedding, Indian wedding, Pakistani wedding, or an English-themed wedding.
Buy the gorgeous outfits that blend traditional and modern looks to wear on your important events. Beautiful colors and stunning handcrafted embroidery are our trademarks.
The demand for Pakistani wedding dresses, trouser suits, and lehengas is now very high. You cannot beat the embroidery and designs we have in our collection. If you have a wedding to attend with a theme, we can provide the best suits that fit your needs.
Pakistani Bridal Dresses Online At Rj's Pret
Our Pakistani design team handcrafts classic silhouettes and uses modern techniques to create a stunning bridal collection. Our made-to-order bridal suits come with glistening embellishments, graceful cuts to suit your body, and modern-looking drapes.
Yes, it is stressful to find the perfect wedding dress. So we provide you with a beautiful collection of Pakistani Dresses. From engagement to walima, we have every occasion covered. RJ's Pret also offers the best dresses for Eid.
Book an appointment with us if you have your wedding coming up soon or are planning to attend one. A specialist member of our team will talk you through the process and assist you in your journey. Together, we will ensure you look like a beautiful princess on your wedding day. The appointments can be arranged in our UK Studio or Pakistan studio or virtually from anywhere in world.
Our designers will ensure you have the most elegant Pakistani bridal outfit for your special day.
It doesn't matter where you are in the world. We can deliver Pakistani Wedding Dresses across the United States, Europe, Canada, the United Kingdom, United Arab Emirates, Saudi Arabia, and Pakistan, among others.